Disclosure: This is a sponsored post. All opinions are mine.
When we first bought Molly, our Rat Terrier, she was only six weeks ago. She is as cute as a button. Maggie, our American Staffordshire Terrier dog, loves her baby sister. They bonded so well. We have a big and small dog but we both loved them unconditionally. The size difference between this two is funny. They become best fury friends.
We bought their beds during the cold season to keep them warm at night. Molly is gotten so big. She needs a new bed. She now weighs 13 pounds while Maggie weighs 65 pounds. Maggie had a new bed. I loved this pet bed from Groupon Goods. I think it is perfect for Molly or any small dog breeds. I loved how it looks and am sure she stays warm and toasty inside her box.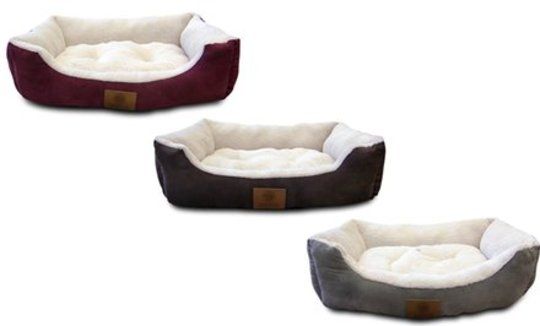 Though Molly loves to stay close to me. Most of the time, we sleep together. I noticed that she moves to her bed in the middle of the night. She is telling me that she needs a new bed. Aside from pet bed, this site offers different things that you fury babies needs. Why not check it out for yourself. You will be amazed how affordable their prices are and the savings will help you buy more stuff to spoil your fury animals.
Aside from the site, you can also find deals and new products not only for your pet but for everybody as well in their Facebook or Twitter.