Maggie, our Pitbull, dog loves to play the snow. He has a very thin hair. She gets cold easily but will not stop her from enjoying playing the snow. It was last month when we went to Pets Mart store to buy food for our gerbil. I noticed that they are having sale on outdoor clothing for the pet. I picked this pink winter coat for Maggie.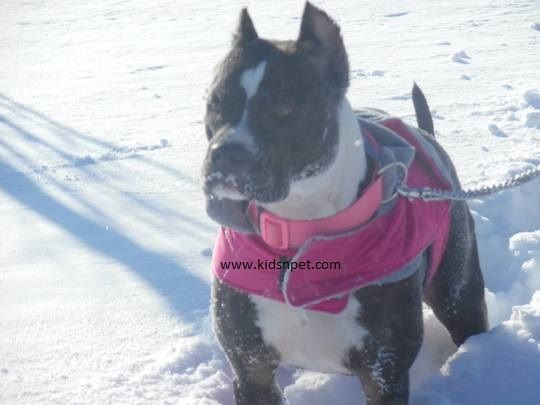 warming up with her pink winter coat
The coat is also 20% off which we paid for $14. My hubby is rolling his eyes to me when I told him that I want the coat for Maggie. I even wanted to buy boots for her too. Maggie looks so cute wearing her pink winter coat. We always put it on her when we take her out to do her thing.
How about you? How is the weather where you are at? Do you put clothes in your pet too?