I love yo wear bracelet. It is one of my favorite jewelry to wear aside from my earrings. Those are the jewelry that makes me feel naked if I do not wear any f them.
We only have one gerbil and nine chickens now. We just put the three white chickens with the red chickens in the chicken coop. We did not keep them together. The white chickens are safe by the small fence. The red chickens are in the new fence that my husband built.
I always check the chickens especially in the morning for the eggs. When my husband did not built the big fence yet. we let the chickens roam around the yard. One chicken fly from the window all the way to the door. I am glad that I notice it. I am sure she will hit me. I might lose my bracelet or perhaps my earrings.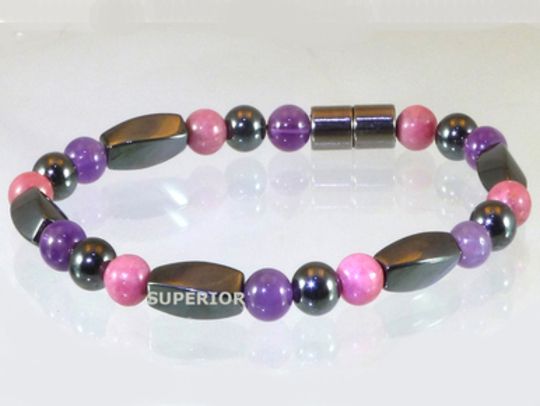 I love
these magnetic bracelets
because it is safe from my wrist. I really like this one the most.
How I wish that my husband will buy me bracelet like this for Mother's day. It is also our 12th wedding anniversary.