Maggie our Pitbull dog is one harmless dog. She has a very scary look but she is a softy.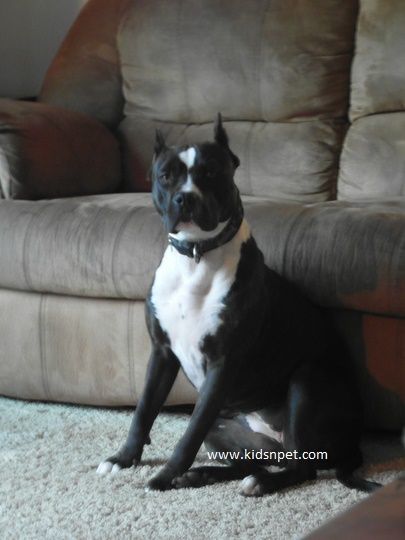 She is very protective especially with the family.
We also have a gerbil whose name is Tommy. They stay together in the mud room where they can see each other.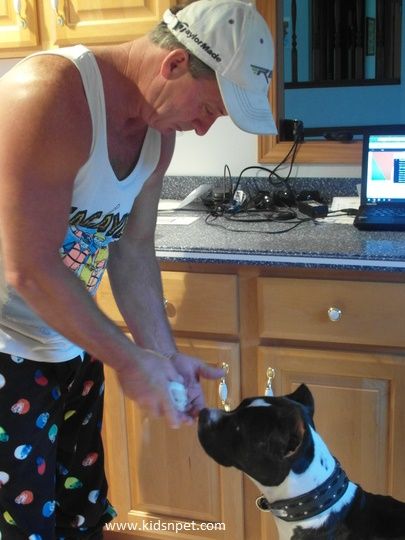 My summer babe is cleaning Tommy's cage. We all together in the kitchen. We let Tommy run around the kitchen counter so he can some exercise. He is all inside his cage. Maggie also is watching Tommy while he is running around.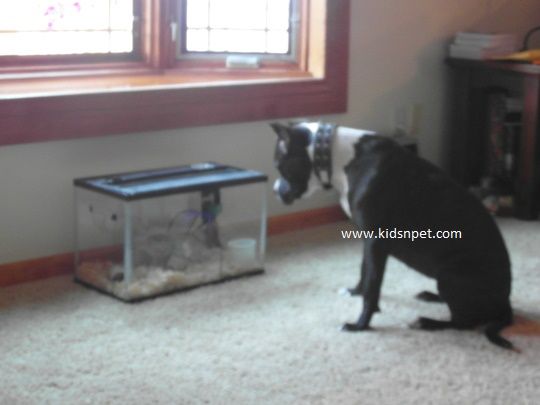 She will not bark at Tommy. The husband hold Tommy and let Maggie smells him. She knows that Tommy is her friend. She is really a good girl of ours. We put Tommy's cage on the floor. Maggie will look at him. These twos are buddies.